Books for Nothing is where I'll be updating you guys on free Kindle reads, sorry Nook lovers.
I download tons of Freebies weekly and sometimes I'm too lazy to let you guys know about the tons of books I get on I am a Book Hoarder, so I decided to create this! That way you guys can enjoy the awesomeness too as who doesn't love the word free!
*Note: If some aren't free they became non-free after I scheduled this post*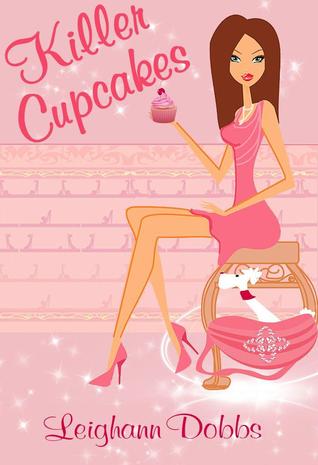 Killer Cupcakes (Lexy Baker Bakery Mystery #1) by Laighann Dobbs
Publication Date: November 2012
Genre: Adult Mystery
Things are going great for Lexy Baker. She's finally opened her dream bakery, gotten rid of her cheating boyfriend and settled into her grandmothers house with her perky dog Sprinkles at her side.

But her blissful life doesn't last long. When her ex boyfriend is found poisoned with cupcakes from her bakery, Lexy finds herself in the middle of a murder investigation headed up by her hunky neighbor detective Jack Perillo.

With the help of a gang of iPad toting, would-be detective grandmothers, Lexy decides to take it upon herself to find the real murderer in order to clear her name and get her bakery back in business.

As things heat up on the murder trail, in the kitchen and between Lexy and the hunky detective, it's a race against time to put the real murderer behind bars and get back to baking.

Will Lexy get her man?
Macaron Murder (Patisserie Mystery #1) by Harper Lin
Publication Date: February 24th 2014
Genre: Adult Mystery
Includes 5 Special Macaron Recipes!

French native Clémence Damour returns to Paris after traveling around the world for two years. She's dog-sitting for her parents in the posh 16th arrondissement and overseeing the family patisserie, a famous franchise known for their delectable gourmet pastries and sweets in Paris and around the world.

To get off on the right foot with la gardienne, the caretaker of the apartment building, Clémence gives her a box of their luxury macarons. The next morning however, the half-eaten box of macarons is found near la gardienne's dead body. An incompetent inspector accuses Clémence of being the killer, which prompts her to clear her name and solve the case herself.

Join Clémence and her friends as they solve murder cases, bake macarons and other treats, and fall in love in The City of Lights.

If you like Joanne Fluke's Hannah Swensen mysteries or Leighann Dobb's Lexy Baker series, you'll also enjoy The Patisserie Mysteries. Macaron Murder is the first book in this new cozy series with an international twist, featuring delicious recipes of French pastries and desserts.
Sweet Readings Everybody!