Cast in Faefire (Mage Craft #3) by S.M. Reine
Publication Date: May 23rd, 2016
Genre: Adult Urban Fantasy
Pages: 247
Format: Kindle
Source: Author
Read: May 21st to 25th, 2016
Rating: 5/5
~Summary~
Marion Garin, the Voice of God, is due to marry the Prince of the Autumn Court by the end of the week - assuming that the world's preternatural leadership doesn't have anything to say about it. They plan to strip Prince ErlKonig of his title, ensuring that Marion can't form a god-forbidden treaty with the angels.
Still injured from his final fight in Sheol, Seth Wilder is seeking a way to stay alive. If he dies, he'll lose more than his life - he'll be slave to the gods' whims for all eternity. He's ready to take drastic steps. Maybe even make a bargain with the vampires. But what the gods want, they get. And they don't appreciate being defied.
Wow, just wow! I need the next book like yesterday! Is it September yet?!
So, like halfway through things really started to get interesting for me, pulling me deep into the story where I was constantly sitting on the edge of my seat! Not that the first half was boring or anything because I rated this five stars haha. But as I got deeper into the story page after page just kept getting intense, always one upping the last twist of turns! As the pages were shrinking and I was getting close to the end, I was like, "There's no way in hell everything is going to tie up nicely in the end." Of course it isn't, why am I shocked when it's S.M Reine we're talking about here haha! AND it sorta ended with a cliffhanger, well a sub-plot cliffhanger, but still one nonetheless.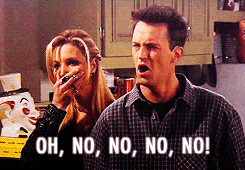 I still absolutely hate Konig but he's one of those characters that are written for you to hate, so bravo to Mrs. Reine's for doing such a brilliant job with him! I just can't stand him and what he did to Marion is unforgivable! After that scene I wanted to continue to read but I just mentally couldn't, I was so mad at him for doing that to her!
And Seth is going through some major struggles himself and I love seeing he's still there for Marion no matter what, they just need each other. However, I'm happy he went against Marion's wishes. In that scene I was pumping my fist, rooting for him and saying, "You go, Seth!". Seriously, it's swoon worthy watching him get protective and being there for her. It was cute watching them accept they have feelings for each other, just sadly Marion can't act out on them. She has a duty to her people and that sadly involves having Konig in her life.
Overall I just couldn't get enough and I seriously need my hands on the next book! After how things ended with Seth it's going to be interesting to see where this story goes! I honestly don't know what to expect! Marion is really growing on me and I can't wait for the moment where she just says, "Fuck this shit, I'm out of here!" Though in some way I know that will never happen haha. A girl can dream!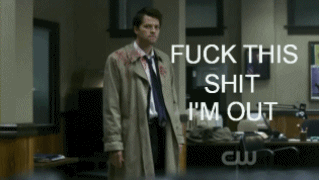 *Was given a copy from the author in exchange for my honest review*
Sweet Readings Everybody!