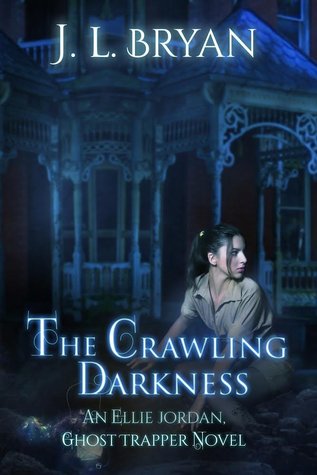 The Crawling Darkness (Ellie Jordan, Ghost Trapper #3) by J.L Bryan
Publication Date: February 5th, 2015
Genre: Adult Paranormal Mystery
Pages: 222
Format: Kindle
Source: Author
Read: May 1st to 8th, 2015
Ghost removal specialist Ellie Jordan must face a dangerous, shape-shifting entity that she and Calvin have encountered once before, with tragic results. The spirit has the power to reach into the minds of living and feed on their fears, taking the shape of their worst nightmares, and it has awoken in search of new victims.

Now Ellie must try to succeed where she and her mentor failed before, and try to defeat the twisted and powerful old ghost before it can claim another soul for its collection.
First off- Oh my gosh, finally! I'm so happy, this is exactly what I've been waiting for! Ellie has grown so much from the first one and I'm so happy to see her starting to let her guard down! I'm so excited to see where things go in the next one, especially with Michael! ;)
I absolutely love how the beginning scene starts, with some girl talk. It's such a fresh air in this series and shows how much closer Ellie has gotten to Stacey, her partner in ghost trapping. Plus, Stacey is really the comedy relief in this series and I just love her to pieces, I'm so happy Ellie has allowed her into her life! I'm so in love with these characters and this series!
These books are combined with laugh out loud moments, seriousness, action, and even some heartbreaking moments when loved ones get to say goodbye to family members that have passed. And, don't forget about creepiness either! Mr. Bryan sure knows how to bring the goose bumps out along my arms, even beneath my sweaters. Gosh, I just love this book! It has everything I've been looking for, I was completely immersed! I didn't want to leave this world, I'm dying to read the next one!
In The Crawling Darkness, the group runs into a past haunting they weren't able to capture. This is where we get to learn more about how Calvin became paralyzed. My oh my, the chills running up my spine was constantly going on with this haunting. It's got to be the creepiest out of all the books so far! And I honestly didn't expect who the real ghost was making the trouble for them. So many twist and turns, I loved it!
Overall, I think this has to be the best one out of the series so far! And I think it's because Ellie is finally opening up and letting people in. In this one, she learns a life lesson and it brought such a warm feeling to my heart! Sigh, I don't think I can gush enough how much I truly enjoyed this one! I'm excited to see how Mr. Bryan is going to top this one! Oh, I'm sure he can now that Ellie has a love interest. Throughout the book, I was picturing Dan from Charmed as Michael and I think the main reason why is because I've been rewatching that series haha. But also, now I see they have a lot of the same features, so I think I was picturing someone that's perfect for the part of Michael.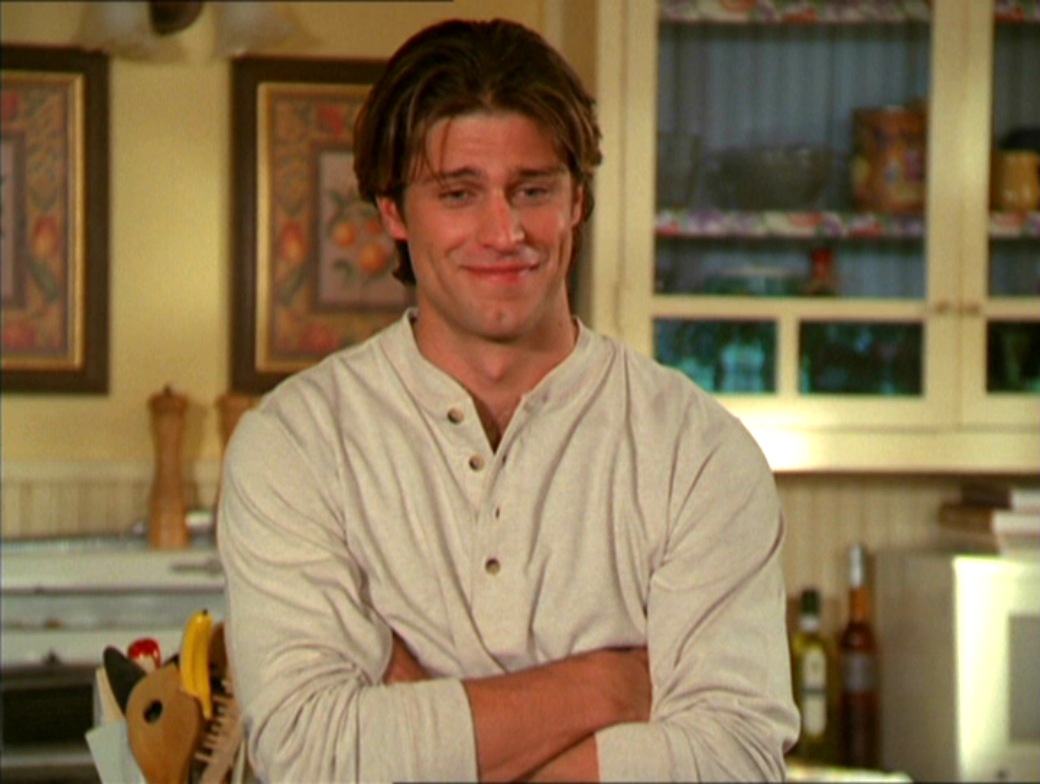 It will take possession over you
Sweet Readings Everybody!
*Thank you to J.L Bryan for the chance to review this. This in no way effected my opinion on it.*
~About The Author~
J.L. Bryan studied English literature at the University of Georgia and at Oxford, with a focus on the English Renaissance and the Romantic period. He also studied screenwriting at UCLA. He enjoys remixing elements of paranormal, supernatural, fantasy, horror and science fiction into new kinds of stories.
He is the author of The Paranormals series (starting with Jenny Pox), The Songs of Magic series, Nomad, and other books. He lives in Atlanta with his wife Christina, his son John, and some dogs and cats.
Website:
www.jlbryanbooks.com
Twitter:
@jlbryanbooks