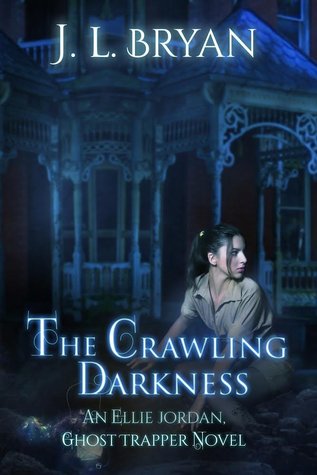 The Crawling Darkness (Ellie Jordan, Ghost Trapper #3) by J.L Bryan
Publication Date: February 5th, 2015
Genre: Adult Paranormal Mystery
Ghost removal specialist Ellie Jordan must face a dangerous, shape-shifting entity that she and Calvin have encountered once before, with tragic results. The spirit has the power to reach into the minds of living and feed on their fears, taking the shape of their worst nightmares, and it has awoken in search of new victims.

Now Ellie must try to succeed where she and her mentor failed before, and try to defeat the twisted and powerful old ghost before it can claim another soul for its collection.
J.L. Bryan studied English literature at the University of Georgia and at Oxford, with a focus on the English Renaissance and the Romantic period. He also studied screenwriting at UCLA. He enjoys remixing elements of paranormal, supernatural, fantasy, horror and science fiction into new kinds of stories.
He is the author of The Paranormals series (starting with Jenny Pox), The Songs of Magic series, Nomad, and other books. He lives in Atlanta with his wife Christina, his son John, and some dogs and cats.
Website:
www.jlbryanbooks.com
Twitter:
@jlbryanbooks