Books for Nothing is where I'll be updating you guys on

free

Kindle reads.
I

download

tons of

Freebies

weekly and sometimes I'm too lazy to let you guys know about the tons of books I get on I am a Book Hoarder, so I decided to create this! That way you guys can enjoy the awesomeness too as who doesn't love the word free!
*Note: If some aren't free they became non-free after I scheduled this post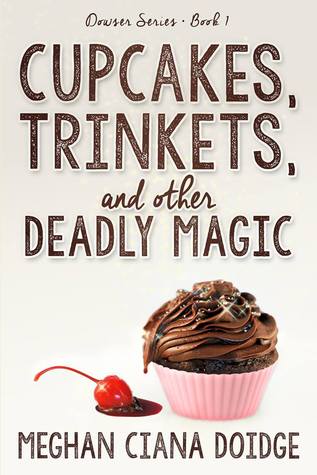 Cupcakes, Trinkets, and Other Deadly Magic (The Dowser #1)
Publication Date: January 9th 2014
Genre: Adult Paranormal
If you'd asked me a week ago, I would have told you that the best cupcakes were dark chocolate with chocolate cream cheese icing, that dancing in a crowd of magic wielders — the Adept — was better than sex, and that my life was peaceful and uneventful. Just the way I liked it.

That's what twenty-three years in the magical backwater of Vancouver will get you — a completely skewed sense of reality. Because when the dead werewolves started showing up, it all unraveled … except for the cupcake part. That's a universal truth.

Note: 68,000 words
Trouble in Mudbug (Ghost-in-Law #1) by Jana Deleon
Publication Date: January 27th 2009
Genre: Adult Paranormal Cozy Mystery
Scientist Maryse Robicheaux thought that a lot of her problems had gone away with her mother-in-law's death. The woman was rude, pushy, manipulative and used her considerable wealth to run herd over the entire town of Mudbug, Louisiana.

Unfortunately, death doesn't slow down Helena one bit.

DEA Agent Luc LeJeune is wondering what his undercover assignment investigating the sexy scientist has gotten him into – especially as it seems someone wants her dead. Keeping his secrets while protecting Maryse proves to be easier than fighting his attraction for the brainy beauty.
Sweet Readings Everybody!