Midnight Kiss: Four New Adult Paranormal Romances
Publication Date: October 1st 2014
Genre: New Adult Paranormal Romance
This Halloween, prepare to be haunted by a kiss…

Midnight Kiss is a limited edition collection of four BRAND NEW, NEVER RELEASED novellas, all set in New Orleans on Halloween night.


AFTER MIDNIGHT by Sarra Cannon
From the outside, Becca Goldberg looks like any normal freshman girl at Tulane, but she's been keeping a terrible secret. She's really Allison Moore—a young witch from Peachville hiding out from an evil coven of witches known as the Order of Shadows. She thinks she is safe until an unexpected accident occurs. Now, she only has until midnight on Halloween until her identity is discovered.

She must turn to the hottest, most elusive guy on campus for help. Will he help save her? Or will her life come crashing down around her after midnight?


THE MIDNIGHT TEST by Juliana Haygert
Being the weakest witch of her generation, nineteen-year-old Hazel is convinced she's supposed to live a normal, human life—except for the occasional ghost hunting. When Hazel moves to New Orleans, the most powerful witch coven in the world grants her a chance to join them, but only if she passes a dangerous test on Halloween night. Everything is going fine until mysterious Sean steps in Hazel's way, putting her entire test at risk.

Will she be able to ace the test and keep them both alive at the same time?


SEDUCTION'S KISS by Alyssa Rose Ivy
Never agree to a road trip to New Orleans with your roommate. At least not when your roommate is dragging you along while she reconnects with an ex boyfriend. Possible consequences of failing to take my advice:

1) Unknowingly going out with a vampire stripper.
2) Getting kidnapped by said vampire's nest mates.
3) Falling head over heels for your winged hero.

Believe it or not number 3 is the worst one, especially when no one believes you that he exists.


KISS OF AWAKENING by Jennifer Snyder
With one kiss, everything will change…

When a mysterious letter arrives from her estranged mother, twenty-one year old Kenna Blake and her best friend, Bree, make a trip to New Orleans hoping for a little Halloween fun and to get away. The mystifying Crescent City has something else in store for her though.

Cryptic messages, a hot tour guide, and a new sense Kenna can't seem to explain are just the beginning of this eye opening trip. Will Kenna accept what awakens with in her or will she crumble under its reality?
Sara Cannon
When I was growing up, I lived in a log cabin in the woods. The perfect setting for a horror novel, if you ask me! Our whole family – Mom, Dad, my sister, me and my brother – all worked together to build the house from the ground up.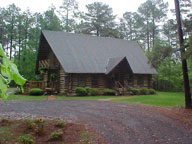 We lived several miles outside of the small town of
Hawkinsville, Georgia, where I went to school from Kindergarten until graduation. Growing up in the middle of nowhere meant learning to use my imagination. A lot.
(
Let's just say that when friends would come over, my idea of a good time was pulling out the Ouija Board.)
Reading was another one of my favorite ways to escape into my own imagination. I loved reading books by authors like Christopher Pike, Lois Duncan, and Stephen King. Anything that made me just a little too scared to turn off the lights and go to sleep. Later, my love for horror and fantasy extended into movies and
video
games, too.....
To Read more!