I download tons of Freebies weekly and sometimes I'm too lazy to let you guys know about the tons of books I get on I am a Book Hoarder, so I decided tocreate this! That way you guys can enjoy the awesomeness too as who doesn't love the word free!
*Note: If some aren't free they became non-free after I scheduled this post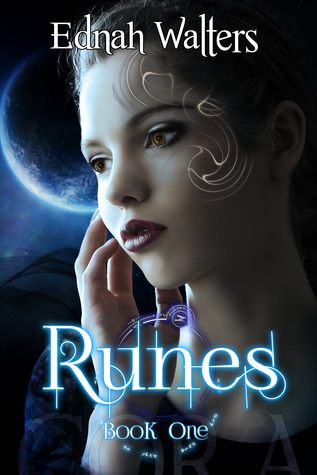 Runes (Runes #1) by Ednah Walters
Publication Date: June 8th, 2013
Genre: Young Adult Paranormal Romance
Seventeen-year-old Raine Cooper has enough on her plate dealing with her father's disappearance, her mother's erratic behavior and the possibility of her boyfriend relocating. The last thing she needs is Torin St. James—a mysterious new neighbor with a wicked smile and uncanny way of reading her.
Raine is drawn to Torin's dark sexiness against her better judgment, until he saves her life with weird marks and she realizes he is different. But by healing her, Torin changes something inside Raine. Now she can't stop thinking about him. Half the time, she's not sure whether to fall into his arms or run.
Scared, she sets out to find out what Torin is. But the closer she gets to the truth the more she uncovers something sinister about Torin. What Torin is goes back to an ancient mythology and Raine is somehow part of it. Not only are she and her friends in danger, she must choose a side, but the wrong choice will cost Raine her life.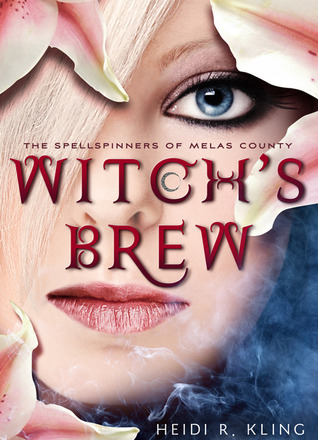 Witch's Brew (The Spellspinners of Melas County #1) by Heidi R. Kling
Publication Date: January 11th, 2012
Genre: Young Adult Paranormal Romance
Once soulmates, the witch and warlock covens of the California coast have been estranged for a century. Raised to hate each other, their teenagers meet in the Solstice Stones, a magical battleground where they draw energy from each other to maintain their balance. 16 year olds Logan and Lily have spent years training for their first Stones…only to discover just days before that the enemy may not be what either of them had thought.
In Witch's Brew, Lily is torn between her feelings for Logan and her coven's need to know who—or what—he is. The young lovers race against time, their distrust for each other, and the powerful influence of their elders, to unravel the mystery of their pasts before their future is destroyed.
What's Cool from Coliloquy: In Witch's Brew, Lily and Logan's fate is already decided, but Heidi explores several different possible pathways for how they get there. She shares scenes that wouldn't normally fit in a book format and gives readers more precious moments between the two young lovers. As the series progresses, you'll see some normal narrative forms, interspersed with smaller scenes, alternate points of view, and a lot of "what if" scenarios.