Hey y'all!
I did really well last month! Well, at least with my Review books anyways haha. However for some reason I'll start a paperback and then put it down, wanting to read something else. I think it's cause I've got so many (at least to me), many that been there for years that I've kind of lost the want to read them but I also still want to at the same time, and the page count on some of them are making me not want to read them too....I don't know, I just need to push through and just go for them!
So, I want to finish Elegy- I'm like 100+ pages in so I really need to finish it. I also started both The Night Circus- it's going great so far- and Reached so I have the need to follow through with them. Then shorter stories, yay! I'll be starting Kevin Richey's Zombie Fairy Tales Collection which is following the chronological events of the series so the first one is The Zombie Pinocchio. Last but not least, I'm so excited to continue Mrs. Hall's Kingdom Series....Love, love, love this series!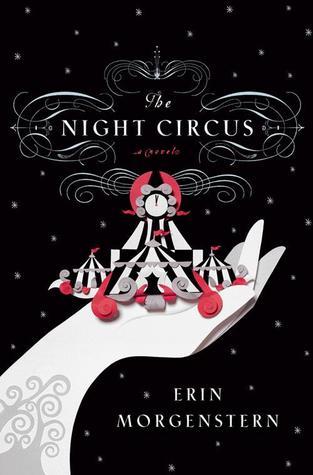 Elegy (Watersong #4)
by Amanda Hocking
The Night Circus
by Erin Morgenstern
Reached (Matched #3)
by Ally Condie
The Zombie Pinocchio (Zombie Fairy Tales #3)
by Kevin Richey
Red and Her Wolf (Kingdom #3)
by Marie Hall
~For Review~
Cold Shadows (Ellie Jordan, Ghost Trapper #2)
by J.L Bryan
Beautiful Surrender (Forever #3)
by Priscilla West
Disassemble (Divided Worlds #2)
by Imran Siddiq
Part-time Princess (Ladies in Waiting #1)
by Pamela Dumond
Since most of these are sequels, check out my reviews on the previous books!
~Watersong Series~
Wake (Watersong #1)
Lullaby (Watersong #2)
Tidal (Watersong #3)
~Matched Series~
Crossed (Matched #2)
~Kingdom Series~
Her Mad Hatter (Kingdom #1)
Gerard's Beauty (Kingdom #2)
~Ellie Jordan, Ghost Trapper Series~
Ellie Jordan, Ghost Trapper (Ellie Jordan, Ghost Trapper #1)
~Forever Series~
Forbidden Surrender (Forever #1)
Secret Surrender (Forever #2)
~Divided Worlds Series~
Disconnect (Divided Worlds #1)
What's on your TBR list for this month, I would love to know!