#Hater (Hashtag #2) by Cambria Hebert
Publication Date: January 10th, 2015
Genre: New Adult Contemporary Romance
Pages: 492
Format: ebook
Source: Bought
Read: August 17th to 18th, 2015
It started with unspoken animosity. The bitter bite of jealousy. And now its full blown hate.
It was during my first football game that I first felt the first chill of hate. I looked it right in the eyes and felt its sticky tentacles reach out for me. I'd never experienced something so cold and empty before.
The effect of that look lingered, like an unspoken promise, long after it was gone.
Becoming a couple – becoming the other half of a campus celebrity wasn't easy. I let down walls guarding my heart and he looked past my glasses and accident prone tendencies. Romeo and I are an unlikely match, a #nerd and a jock. But we made it.
Zach doesn't want us to be happy. He wants Romeo to pay for getting him kicked out of Omega and for the night he spent in jail. He's going to use anything and everything he can to get his revenge. Including me.
As the weather on campus grows cold and the days become dark, revenge becomes the center of someone's life and the happiness Romeo and I worked so hard for is threatened.
I can't help but worry that our love is going to be overshadowed by hate.
Amazon
/
Kobo
/
Barnes
/
iBooks
~My Thoughts~
Oh my god, Cambria you're killing me but in a good way! That ending, ugh, you sure know how to pull my heart strings this way and that way. I'm happy things turned out okay but at the same time they didn't and I'm dying to get to #Player! I need to get to it as soon as possible, I need to know what happens next!!
But I'm getting ahead of myself.....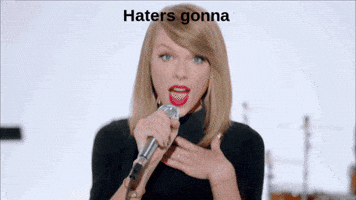 Haters gonna hate and Zach sure is hating big time. He will literally do whatever it takes to get back at Romeo (Spoiler if you haven't read #Nerd) for getting him in trouble with the Dean and helping him lose his President status at the frat house he's in. And the best way to get back at Romeo is to hurt the one he loves, Rimmel. Oh Rimmel, my heart is breaking for you! I just want to give her a hug and tell her everything will be okay.....
So much drama happens because of Zach and gah, I just want to punch him! I know when Romeo did, I'm sure it felt great! Seriously, one thing after another, he is truly the perfect villain.
But there was so much more than just drama, there was pure romance and that scene where Rimmel saw Romeo get tackled for the first time I was seriously swooning. I was on cloud nine after that scene and even more invested in this story then I already was.
Ivy sighed. "I want to be a nerd."
Romeo's and Rimmel's relationship develops even more and I just couldn't get enough! We also got a little more details about Rimmel's mother's death, that flashback of her finding her mother in the pool......it was absolutely heartbreaking. Plus, Rimmel and Romeo's mom are finally getting along until something turns up at the end, ruining everything. Another reason why I need to get to #Player!
Just.....wow. I'm just so in love with this series! I just devour these books! I'm so much like Rimmel and I love that she's this "#Nerd". And certain situations/conversations between Romeo and Rimmel remind me of certain situations/conversations between me and my hubby, so it makes me fall even more in love that I found my "Jock".
Overall I'm absolutely smitten by #Hater as I was with #Nerd, serious case of book hangover whenever I finish a Hashtag book! Sigh, I did not want it to end and have to leave this world! All I have to say is bravo to you, Cambria! Thank you for writing such a sweet romance with relatable characters and with an awesome villain that sure knows how to make things even more interesting!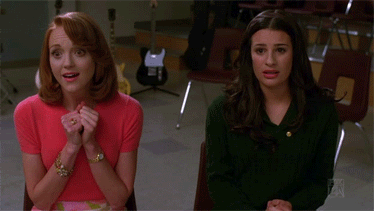 Sweet Readings Everybody!